Toronto Limos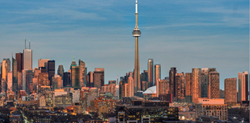 Richmond Hill Limos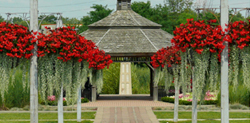 Markham Limos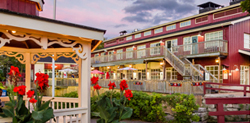 USDOT Licenced Certified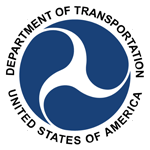 About Toronto Limo Service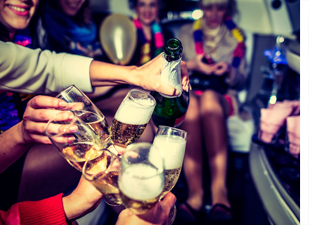 At Toronto Limo Service, the one thing that you can expect from us is to get professional limousine services, the finest selection of limousine fleet in Toronto and limousine chauffeurs that will make your limousine rental one that you will enjoy and want to tell your friends and family about. Along with boasting a great track record of limo fleet and limo services, we have all you need for reserving a limousine in Toronto.

Some of the different limousine services that you can reserve from us includes wedding limousines in Toronto, prom limo rentals in Toronto, night out limousine services in Toronto, corporate limo services and more. When you are looking to usine of any kind in Toronto or the surrounding areas, we have what you are looking for. When booking a limousine, you need to book the right limo fleet that goes with it.

With Toronto Limo Service, you can reserve sedan style limos, stretch limousines, SUVs, SUV stretch limos, Hummer limos, Lincoln Navigator limos, party bus limousines and large limo buses. So when you are looking to reserve a limousine service in Toronto, or within the GTA, with a company that will offer you with a variety of different limousine fleet and services, look to Toronto Limo Service.

We will make sure that your limousine experience is one that you will remember. Call us today to speak with one of our booking agents who are standing by to assist you with answering your questions and helping you today.

View Our Specialty Packages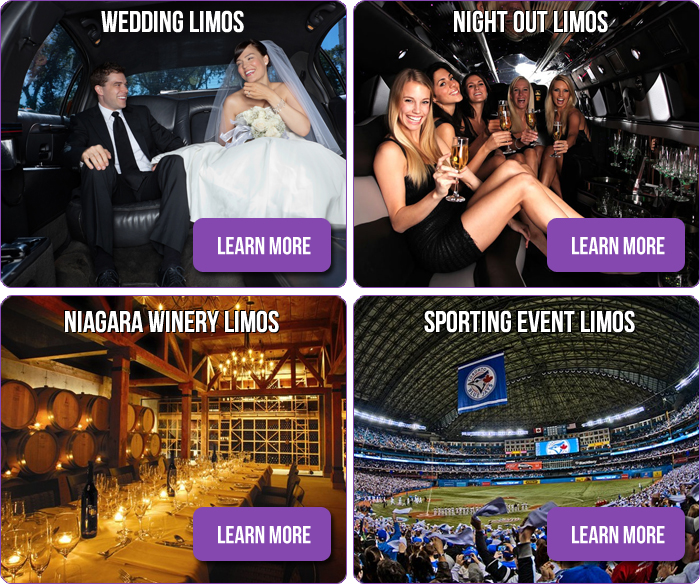 Great stuff! - Nov 11/2018





In spite of the bad weather, we were picked up on time, at both ends. The driver was friendly And most professional. I just thought you should know what a pleasant experience this was.
Thanks,
Lynne Barger

Thank you so much! - June 2/2018





Thank you so much to Toronto Limo Service for making my birthday party as amazing as it was! The booking process with Jon was easy, the price was reasonable and I was able to secure a pink limo (which no other company in the GTA offered).

We had the limo exclusively for winery hopping in PEC (a total of 12 hours). Stephen, our driver not only arrived early and got us home on time, but he was extremely patient with our group of 13 girls throughout the whole day haha. Stephen truly went above and beyond to make sure everybody was having a great time all day long. We never felt rushed, and he got us to every winery and location according to our schedule. Thank you Stephen for the amazing service and for such a great day/night!

Thanks again,
Tara

Great Job! - May 14/2018





Hello team, I just want to take a moment to thank you all so much for providing such an amazing service. You're team was great during our wedding. Best regards
Katrin Gaber Wahba and George Tanious

Very Happy! - Feb 12/2018





We rented a 35 passenger party bus/limo for last night to take us and a group of 16 out for a fun dinner. The service was very reliable. The pricing was as explained and the the driver showed up at our house 30 minutes early. We ran a little late at our dinner but the driver didn't complain and patiently waited. The 35 passenger bus is a little older but was very clean inside and out and was exactly as presented in the photos online. It was snowing heavily and I was very happy with how cautious the driver was and it turned out to be a great experience. I would use this service again.

Bruce

Excellent Service! - Oct 30/2017





Thank you for your services this past Saturday for our company event at the AC Centre in Toronto. Abu did a great job for us and service was excellent.

Domenic

Wonderful Professional Service! - Oct 23/2017





I would like to thank you for the wonderful, professional service you provided. Your driver, Nasser, was fantastic. He was very professional and courteous. He helped the girls on and off the bus, made sure the sound system and lights were working before leaving our home.

The girls informed me that he made sure they were all good after dropping them off and while they were getting back onto the bus. This was such a pleasant experience that I will definitely use your company again and refer your services to any friends and family that may require Limo-type services.
Much appreciated,

Nadia

Thanks for the service! - July 6/2017





Thanks for the services last week. The boys had a great time and service was on time and driver polite.

Marisa Dikho

Thank you for everything! - July 5/2017





Good evening,
I wanted to thank you again for everything. We were really happy with the limo service.

All the best,
Tamara

Highly Recommended! - July 1/2017





Hello Peter and Tony,
I have recommended your company to my daughters friend who was part of the group in the limo last year for their grade 8 graduation at St. Simon Catholic school. The family last name is Burgoa. It's Nathaly's Guinceanera on July 29 at Westmount Event Centre. Really nice family. I look forward to future bookings with you guys. The students were very happy.

Thanks again,
Toni

Fantastic Service! - June 19/2017





I want to thank you for a fantastic service you were part of my making our big day perfect

Once again, Thank You!

Antonio Natalizio

I will highly recommend your service

5 out of 5

Thank you and your Team! - June 13/2017





I just wanted to send you a quick email to thank you and your team for your services at our wedding this past Saturday. Both of our limo drivers were very professional and polite, and most importantly, they were on time and reliable. Please extend our thank you to them as well.

Thank you for your help and patience and for helping to make everything go so smoothly on such an important and special day, and we hope to work with you again in the future.

Sincerely,
Samantha Fracassa

Thanks for your service - June 12/2017





Thanks, Iain was very professional and helpful.

Thanks for your service

Cheers, Shawn

Excellent Service - June 5/2017





I just wanted to say thank you for being so accommodating with our schedule and changes. We received excellent service and would definitely use Toronto Limo Service again for future events. Aaron was a great driver, he was on time always, courteous, easy to get in touch with and very accommodating as well.

Have a great day!

Jacelyn Flynn

Thank U! - May 31/2017





I just wanted to say thank you for being so professional and understanding making the cancellation process as simple as possible during this difficult time.
Thank you again on behalf of Royal Crown Academic School.

Lindsay Shannon

Incredible Job - May 23/2017





Please give our regards to Roland and recognize him. He did an incredible job, thank you and him!

Richard Silang

Great Job - May 18/2017





My in-laws thought your driver and your company was great to deal with. Thank you for putting them at ease.

Susan Kerbel-Brown

Thank you! - May 2/2017





Mustafa was fantastic! Great experience with your company. Thanks.

Lindsay Doyle

I just wanted to let you know your driver was excellent! - May 1/2017





I just wanted to let you know your driver was excellent. He was on time and never got lost. I own my own business, good employees are hard to find. He is a good one.

Jean Thomas

You guys were amazing! - April 30/2017





We used you guys this past Saturday and I just wanted to let you guys know that the driver we had (Mihran) was amazing! He treated us very well and always made sure everything was going smoothly. We will use you guys again due to Mihran and how well he ran everything for us.

Thanks,

Lewis

Thanks for the great service! - April 29/2017





Thanks for the great service, helped to make my daughters wedding successful!!!

Kind regards,

Dave

I just want to sincerely thank you! - April 24/2017





I just want to sincerely thank you for the limo and driver you provided on Saturday. Kamal was phenomenal and out of so many limo companies I have tried I have to say your company stood out. The limo was gorgeous, Kamal was so sweet and professional. You guys were on time at both pick-up and drop-off and I honestly have 0 complaints and nothing but praises!


Sincerely,

Liana Emili

I want to say a big Thank You! - April 18/2017





I want to say a big Thank-You to all of you. Interacting with you, was a pleasure. I applaud all of you as you contributed to the success of Anne-Marie and Kevin's day. I'm sure the couple is enjoying the kick off towards their happily ever after.

You were all amazing, wishing you all continued success in all you do.

Naomi

Thank you! - April 11/2017





Thank you ... the kids and a wonderful time!

Louise Gray

Thanks for the service last night! - April 7/2017





Thanks for the service last night!

Your driver was very accommodating Will definitely be referring you for more Buisness.

Aaron

Your driver was wonderful! - April 5/2017





Thank you so much for your services last night. The kids had a blast! The limo was a high light of the evening!

Your driver was wonderful!

Thanks again.. Louise and all the Parents :)

I would like to say Thank you! - Dec 9/2016





I would like to thank you on the great service our guests and ourselves received last night. Thank you!
Sincerely

Alex

Just wanted to say Thank you! - Oct 5/2016





I just want to thank you very much for everything, your driver was a wonderful young man very respectful and kind everything went well for my wedding my husband and I was very please , Thanks again!

Vita

Thank you so much! - Oct 1/2016





Thank you so much for your service. Your company is very thorough and organized. Mohamed was very professional!

Lucy

Sincere thanks! - Sept 29/2016





Michael and Peter. I am sending this note to express my appreciation for all the assistance for our Bills tailgate trip. Yousif was an amazing driver and the upgrade to the larger bus limousine was really appreciated. Your service was amazing throughout the booking process and we will 100% be using Toronto Limo Service the next time we do a booking.

Robert Klein

Thank you so much! - Aug 7/2016





Thank you so much! Your company and staff were amazing.

Wendy Lee

Thank you! - Aug 5/2016





Thank you, the service was great.

M RPM

Hello! - July 31/2016





I just wanted to say that everyone in my party on Saturday loved the limo and were impressed with the service. Your driver Nas did a fabulous job!

Thank you!

Heather McFarlane

Thank you very much for a great service! - July 30/2016





Ibrahim was a great gentleman professional and I will definitely use your services for future events. Ibrahim is a great asset to your company.

Sincerely,
Monika

Could Not Be Happier - July 10/2016





Good morning. I must let you know how outstanding the driver was yesterday: Fikri. Patient, courteous and kind with the girls. The bus was a surprise and speaks to your ability to adapt to your commitment. My daughter and friends enjoyed the drive as much as their destination. She complained how slow and safe the driver was! Lol. And yet he was able to negotiate the schedule. All went fantastically well. I couldn't be happier. Thank you so much.
Manny Alvarez
905-505-0967
mannycure@rogers.com

THANK YOU - July 9/2016





Dear Toronto Limo Service Staff On behalf of the Olafimihan/Peyer family we sincerely thank you for your kind and selfless support at the wedding of Kesi-Oluwa and Murielle. Words cannot express the depth of our gratitude for honouring the invitation with your presence. It is the greatest expression of your love for the family and is well appreciated. We also greatly appreciate your kind prayers for the wedding which God in His infinite mercy has answered in totality and far beyond our expectations and imaginations. Finally we thank God for journey mercies to and fro the occasion.

As you have found it expedient to honour us this way God will also honour you. Rejoicing and celebrations will never cease in your tabernacle in Jesus name. The bond of friendship which God has established between us will continue to wax stronger to His honour and glory in Jesus name. Once again we say THANK YOU and GOD BLESS
Akin+Foluke Olafimihan
1561 Apeldoorn Avenue
Ottawa ON Canada
1.613.421.1599


Thank you so much - June 28/2016

Thank you so much and I found Moe to be very kind and personable. Trusted him with the kids! I will give your information to the students that run Semi formals and Proms, your information and give them my view of your company, which was great!
Toni Nosworthy,
Admissions Associate,
Royal St. George's College

Just wanted to say thank you so much - June 24/2016





I just wanted to say thank you so much for last night. Your driver Amir was amazing! You have a great company can't wait to use you again!
Cinzia gallina

Thanks! - May 31/2016





Thanks for a great service May 28th.
Murray Brioux

Thank you so much! - May 29/2016

Thank you so much for your service yesterday your driver was very professional and made sure we got there on time and went above and beyond I would highly recommend your company to my friends and family thanks once again for your exceptional service.
Michael McCambridge

Great Driver - Aug 23/2015





I just want to tell you your driver Cliff was excellent. We had a great experience with him!!
Sandy Kruse

THANK YOU!!! - May 30/2015





Good Morning,
Thank You so very much, I just wanted to let you know my son Dillon Forde and his friends had the best experience with your company Friday evening for their Prom. The driver Kamal was on time for both pick up and drop off. In fact, he was a few minutes early and was very courteous, and had an Awesome Personality. All of the parents were pleased including myself. I will definitely be contacting your company for future events. Thank you for the wonderful service, you guys rock!!
Debbie Forde (Parent of Dillon Forde)

Limo Rental - May 28/2015





Just wanted to express that Kamal was an excellent driver! Very friendly and really gave your company an excellent image and provided quality service.
thanks,
Susan

Night Out Limo Rental - May 9/2014





I booked a limo with the team at Toronto Limo Service for a pickup at 4pm, and they arrived 15 minutes early. I was very impressed with that along with the service I received the entire night. We all enjoyed our night out, and thanks to the limo driver, our limo experience was excellent! Thank you for your excellent service.

Very Impressed - May 23/2013





I hired Toronto Limo Service in a rush, only a few days before my wedding and they were very accommodating and affordable. I spoke with Peter I. both via email and the phone and ended up booking a pick up and drop off to our venue. They emailed us confirmation and the driver's name and number before the date so we knew who to expect. On the day, our driver Ravi arrived early and with a stretch limo instead of the town car we ordered. Because of unavailability of their town cars, they upgraded us for no additional cost. At the end of the night, Ravi was also early and took us to our destination with no problems. Thank you for your excellent service.

A GREAT EVENING OUT WITH A VERY PROFESSIONAL AND COURTEOUS DRIVER - THANKS!! April 8/2013





We had a great and fun filled evening out April 6th, 2013 with a wonderful driver named Siyam. He was prompt, polite, accommodating and very professional. Our limousine arrived on time and in tip top shape...everything as confirmed. There were no surprises and everything worked out just as we had hoped. Thank you Siyam - we would not hesitate to book with you again!! Many, many thanks for helping us to make the evening extra special. - Michele

GREAT SERVICE - March 17/2013





I had to plan a Bachelor Party and Toronto Limo Service offered me by far the best price. They were very accommodating with the itinerary and our driver was friendly, reasonable, and, for the most part, prompt. I would definitely recommend Toronto Limo Service to my friends for functions and I would certainly call them again for any future events I organize.

AMAZING SERVICE - January 31/2013





Hi Peter,
I just wanted to thank you for the amazing service you provided for my daughter's sweet 16th birthday party, the bus and your driver Robert were fantastic, we will definately use you again in the near future

Thanks again
Laura


Book A Limo With Us Today!